Last week, I created a video on YouTube about my tricks on how I break writer's block. I will leave the link to the video below. I hope you find this useful. These tricks have worked for me. I hope they will work for you.  
Let's get started!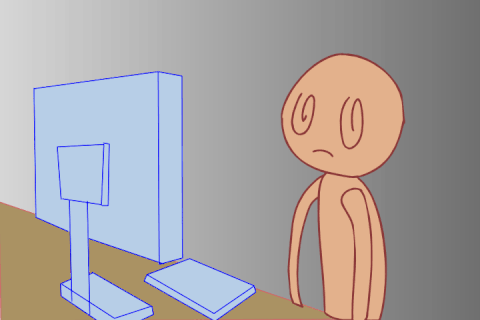 Outline the section or Chapter you are working on.
When I sit to write, sometimes I get overwhelmed by all the events, character arcs, and world building details in my story. Making bullet points for all the major events that will be happening in the scene/chapter helps me to focus on what I am trying to accomplish in this scene/chapter without getting bogged down with all the other details in my book.
2. Just Write.
Sometimes, you just have to force yourself to sit down and write. It may be painful as you sit there forcing yourself to write, but you got to do it. If you have already done the first tip, then you know what is suppose to happen. Just follow the outline. Regardless of what is drawing your attention away (dogs, cleaning the house) this is your time to write, so write. The scenes that I have forced myself to write have either been one of my best chapters or ones that need a lot of editing. That is okay. Sometimes, we just need to get the bare bones out. All the fancy words and details can be added later. What is important is to get your story out. You can't edit and fix a blank word doc.
3. Write something different (Blog, Journal, etc.)
When you are not feeling it, try writing something else. Maybe something amazing happened to you today and all you want to talk about is that. Well, journal about it. Or maybe, you need to work on your blog. So work on it. For me, taking 5 to 10 minutes to write something completely different helps me get in the groove of writing. When the time is up, I turn back to my book.
4. Draw or Color
Yes, I know coloring, but it works! Sometimes your creative side is just not wanting to come out and play today. It is tired. It doesn't want to. It has shut the door and refuses to come out. What I do when my creative side is being quite stubborn, I draw or color. I get out my sketch pad and find something I want to draw. Or I grab one of my coloring books and pick a picture I want to color. Letting my mind be creative, but in a different way helps my creative side to peek out the door and decide to play. I usually give myself 10 to 15 minutes, then I go back to writing. Once I have done this, my creative side is usually recharged and ready to start building my story.
5. Create a Pinterest Board that Inspires you
I love Pinterest! When I find that I am having a hard time visualizing a scene, I turn to pinterest. If I can't visualize it in my own head, there is no way that I going to be able to put it on paper. My Freaks Inspiration Board lets me see art that has inspired an emotion or has reminded me of one of my characters. It turns on my imagination. When I take time to look through these and admire all these amazing artist, I am able to go back to my book and describe those problem scenes. I also pin writing advice and inspirational quotes. I have even pinned pictures that have inspired ideas for different stories. I find when I am having a hard time world building, Pinterest really helps me. You are world building a place that isn't there! It is hard sometimes to see it and much less put it in words. Going to Pinterest and letting these beautiful pieces of art help you visualize your world and active your imagination. That way, you can create your amazing world.
6. Create a Music Playlist
Music is a must for me. I have music playing to be able to write. Of course I am the type of person that can't stand silence. I constantly have music on or something on in the background at home. I love music! When I am having a hard time feeling the emotions of my characters or the intensity of the scene, music really helps me get in that mindset. A lot of times, I will create a playlist for the chapter I am working on. When I take the time to sit down and search for songs, it makes me really start to analyze that chapter and what emotions my characters will be experiencing. I find that I am able to really understand where my characters are in this chapter and what is really going on inside their heads.
7. Take a Break!
As writers, we are really bad about taking breaks. We have a deadline or our own personal goals and we forget that we are humans. Several times this summer when I was working on Freaks Episode 3 The Rebel, my husband would come into my office to check on me. I had been writing nonstop for like 5 hours. He would say, "Just seeing if you are still alive? I am going to go to 7-Eleven to get a coke, do you want to come?" I would reply, "That sounds wonderful! Yes, I will come." Taking that break of just getting a coke and talking with my husband, recharged me to go back to my writing stronger and better able to finish my goal. Taking a short break helps our minds relax. Go watch a TV show, read a chapter, call or talk to your friends or family. Breaks allow you come back rested and ready to keep pushing yourself. It is important to take care of yourself. If we don't take care of our bodies, we won't be able to sit down and concentrate.  
8. Skip that Scene
There are times when you are just not feeling that scene. Something is off or the dialog doesn't feel right. You have already outlined the scene, so just move on to the next one. Sometimes, I find that I need to write a couple of scenes ahead of the problem scene to be better able to come back to fix it. You know where you want to go with the scene, so just write that part. Sometimes after exploring what you want happen allows you to go back and write what you need to happen for the future scene to work.
9. Create Character List
When you are having a hard time with your characters, going back and reading about your character may answer some of those questions that you are having. The character list can be very detailed or for a minor character a few sentences. There are times, when writing that I realize something new about my character and edited their bio or maybe I changed something. The list helps to remind me how they would act in a certain situation or behave around another character. If I am having a hard time with a minor or major character, I go back to my character list. If the list doesn't help and I just don't know who that character is. Maybe, I need to flesh them out and get to know this character better by expanded their character list.
10. Research World Building Elements
There are times when a scene isn't feeling right. I find that it is a world building element. For example, I was doing my first major edits after I had just completed my first draft. There was this scene that felt like it was missing something. My husband was reading it. It is the scene where Jonas is drinking hot coffee. My husband asked, "how is Jonas able to make hot coffee?" Huh? I didn't know. I had never thought about technology for my world and least of all how there was hot coffee. I knew my world was set in a post apocalyptic future. But tech? Were they roughing it? Did they have flying cars? I had never thought about it. The research began. Now, I know that coffee was cooked on a cast iron stove. I know the camp that creates and sells them. I know the camp that mined the metal to sell to the camp to make the caste iron stove. LOL! If I never had the Hot Coffee moment, I would have never came up with the idea of archaeologist searching for old world technology. Of course this isn't mentioned in the series yet. Does it play apart in my world? Oh yes! World building is a great way to add the little extra details that make your world feel massive. My readers have no idea all the research I did for the cast iron stove or the details on how it was built in Eurathia, but the fact that it is there. That it warms up the office in the cool spring morning. The earthy smell of the coffee fills the room. Those details expand your world. I find taking the time to research and create tech, culture, politics, geographical information for my world gets me excited to write my book. To think of how this information will effect my character and to make my world come alive. That what was missing from the chapter. My world felt small. Empty. It needed more. It needed a reason the coffee was hot. It needed a sense of there was more to this world than Jonas drinking a cup of hot coffee.
11. Make Rewards for Accomplishing Your Goals
When your are getting first started, this is a good way to motivate yourself. Create a goal that isn't too easy, but something that is realistic and you can accomplish. Then think of a reward. Whether it be to go outside and play with your dog or take a walk. Think of something you enjoy doing and have that be your reward. This is a great tool to use for writers just getting started. I use this for myself on days that I am having a hard time feeling motivated to begin writing.
12. Read
Reading is so important. Read books in your genre that has great success and learn what they did. Read a book that you enjoy to get you excited about words and using your imagination. Don't be afraid to read out of your genre or something that you wouldn't usually pick up. One of the authors I love to read is Edgar Rice Burroughs. He is the author of Tarzan, John Carter, and Journey to the Center of the Earth's Core. I love all the details he gives as he creates these worlds and characters. I find that after reading Burroughs, I am able to describe things better. He inspires that part of my brain to be more descriptive. It is important as writers, to read to enjoy and to learn from other authors. As a community of writers, we need to read and support each other's work. We are all wanting to create awesome material for our readers. Encouraging each other by reading and showing support is a great way to give another author a pat on the back. Plus, it is a great way to grow your skills as a writer.
Bonus Tip:  Create a Writing Schedule
The purpose of creating a writing schedule is to make deadlines and complete personal goals. I have found that a side effect of creating a writing schedule is that I have less writer's block. When I do have it, I am able to break it faster. I have taken the time to train my brain that this is my time to be creative and write. This helped me a lot. When I do get writer's block, I sit down at my computer anyway. I may have to pull out some of my tricks to get going, but I find that difficulty of getting started has decreased since I have stuck to my writing schedule. When you create a schedule, make sure that it is one that works for you. If you push yourself too much, then you will find it very difficult to be creative and work on your story. Set a schedule that fits with you and your priorities. Once you have created that time, be sure to protect it. That time is important to you. There times when life takes over and you have to put that time to the side for awhile. Just remember, when things settle down to go back to it. Don't think you can't change your schedule. Maybe you need to decrease it. Or change the days your write each month because of your job. As long as you have a schedule and stick to it, I have found that it helps to fight off writer's block.
I hope you find this useful! Happy Writing!
Thank you for reading! Bye.