Happy New Year! I love the beginning of a new year. January is a month that you feel so excited and inspired to accomplish all your goals. This has been a busy month for me. I bought myself a new planner and have started using a different planning style. I have always used a planner, but honestly, there would be weeks that I didn't even use it or I would write down plans, but my planner would just sit unopened on my desk.
A new year brings a new set of goals. There are several projects, books, and comics that I want to complete. That calls for better planning. This month I tried out a new planning style and so far it has been great. I even accomplished one of my projects early. Yea! Fingers crossed that I can keep it up.  
What are some of your goals for 2020?
---
Project Updates
Freaks
Freaks Episode 7's edits are underway. I spent the last two weeks combing through my draft with pens and highlighters. Next few days, I will be putting those edits into Episode 7's doc. Then, it will be on its way to my editor. Horray! I am hoping to be able to release it before the spring.
For all my subscribers I am going to reveal to you first the title for Episode 7.
Drum roll, please!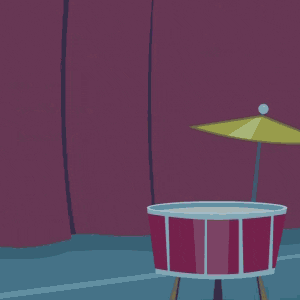 Freaks Episode 7 The Abnormals
I had spent the last two months batting around different ideas and words. When Abnormals finally stuck. Episode 7 introduces this new group and what better way to highlight them then to put their group's name in the title.
Comics
I have one comic in the works. When things get closer, I will reveal more information about it. Just know, that I am super excited about it and can't wait for everyone to read the comic.
One of those projects that I completed was a submission for YEET Comics. Yesterday, I submitted a comic script to them. They were looking for western comics for an upcoming issue. Fingers crossed.
---
Current Reads
I really enjoyed reading the Lunar Chronicles series. I didn't know there were two graphics to the series. Wires and Nerve takes place after the events in Winter. So of course, I had to pick them up. I can't wait to start reading it.
I picked up Grimspace at Half-Priced Books a couple of months ago. Space adventures are so fun to read and I am looking forward to starting this one.
This January, I have more than I usually do. One of my goals this year is to read more. So far so good. lol!
Legend of Zelda Twilight Princess Vol. 6 was so good. This series is probably my favorite of the Legend of Zelda mangas. I love how much character they give Link. The story follows the video game Legend of Zelda Twilight Princess that came out on the Gamecube.
I really enjoyed Red Sonja Age of Chaos #1. Red Sonja versus vampires. What else needs to be said. The art is done well. The story is very interesting. They are using the characters from Chaos comics as the present meets the past in this wild tale of action and adventure. I am looking forward to issue 2.
Peter Parkers' Spiderman #77 and #78 was a fun read. I love Spiderman comics. The web-slinger's sarcastic humor and rogue gallery always make an exciting read. These issues were no different. Spiderman has to face off against Morbius. The living vampire is desperate for a cure to his curse. He returns to the city leaving a path of the dead along the way. Spiderman begins the hunt. Morbius will have to decide if he is strong enough to fight off his instincts or is he doomed to forever be a monster.
YEET #31 is a collection of short story comics. They range from superheroes fighting off killer diseases in the post-apocalyptic future to a vampire detective trying to stop human trafficking. These are really fun reads. I am looking forward to reading the next one.
Hunted by Meagan Spooner is a Beauty and the Beast retelling infused with Slavic folklore and fairytales set in medieval Russia. To read my review follow the link below.
---
What were your top ten reads in 2019?  Check out mine in the link below.
My Top Ten Books and Comics for 2019
Wishing everyone a great 2020!
Until Next time!