When I decided to do this blog, I originally was going to do favorite books of all time, but then I realized that there is no way I could narrow it down to ten. Since I am a teacher, I read books for all different ages. Through the years I have amassed a large favorite list in almost all the different age groups. For this top ten list, I am only including my favorite fantasy and science fiction novels for young adult or older.
So let's get started.
 Harry Potter and the Sorcerer's Stone by J.K. Rowling
Harry Potter lives with the horrible Dursleys who are his uncle and aunt. The Dursleys' son Dudley is a spoiled boy who is the apple of his parents' eyes. Unfortunately for Harry, the Dursleys see him as a burden. They force him to sleep in a tiny closet at the foot of the stairs. But those days are soon to come to an end when he is accepted to Hogwarts, a school for Wizards.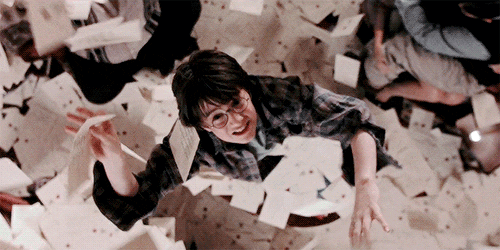 Dracula by Bram Stoker
Dracula desires to move from his castle in Transylvania to England. He hires Jonathan Harker to provide his legal services for the transaction of his real estate. Jonathan soon discovers that he is Dracula's prisoner. Dracula leaves Jonathan to the sisters, three vampires. Jonathan must escape and stop Dracula from spreading his curse to the streets of London.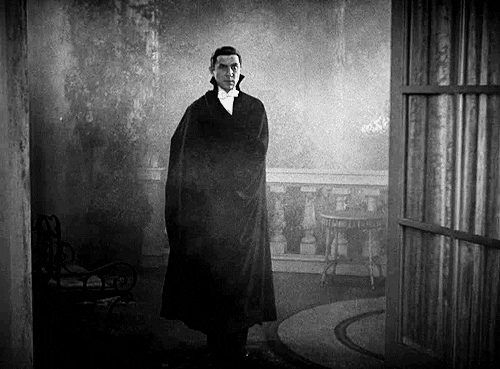 The Lion, the Witch, and the Wardrobe
The story starts with Peter, Susan, Edmund, and Lucy being sent to live with an old professor away from the air raids during the war. As they struggle to adjust to their new situation, the children decided to play a game of hide and seek. Lucy, the youngest of the siblings, discovers an old wardrobe and decides to hide inside. As she walks past all the coats instead of the back of the wardrobe, she steps in a whole new frozen world.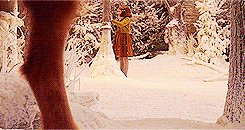 Maximum Ride The Angel Experiment by James Patterson
Max and her friends Iggy, Fang, Gasman, Nudge, and Angel long to be ordinary teenagers. But how normal can they be when they must remain in hiding from the scientist that created them, plus they have wings. Their fragile world is shattered when the Erasers, half human half wolf hybrids, kidnap Angel and take her back to School. The facility where they were created and experimented on. Now Max and the gang must muster all their strength and abilities to save her.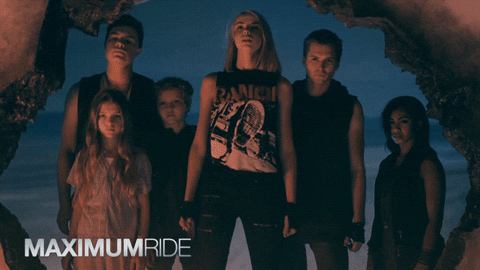 Dragon Slippers by Jessica Day George
Creel is forced to be sacrificed to a dragon by her aunt, with the hopes that a knight will come to rescue her and raise their family out of poverty. Creel isn't too worried about her aunt's scheme. Nobody has seen a dragon in centuries. Little did she know that one would actually appear. Creel uses her wits and bargains for her life and she receives a bit of treasure. The treasure isn't gold or jewels but a simple a simple pair of blue slippers. Unbeknownst to her, these slippers are anything but ordinary. They have the power to save her kingdom or destroy it.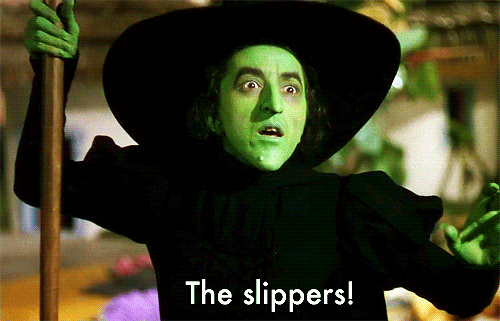 The Falconer by Elizabeth May
Aileana Kameron looks the part of a young aristocratic lady, but that is only for appearances. She is actually protecting the innocents from being slaughtered by Sithichean, a hidden faery race. Sithichean are obsessed with murdering humans. Aileana has a special ability where she is able to see and sense these creatures. She uses inventions and gadgets that she creates to take these faeries down. Her main purpose is to find the one that killed her mother and exact revenge. That is until she discovers that she is the last in the line of female warriors called Falconers. Now she is humanity's last hope in saving them from being massacred by the Sithichean. She will have decide which is more important to her. Revenge or Humanity.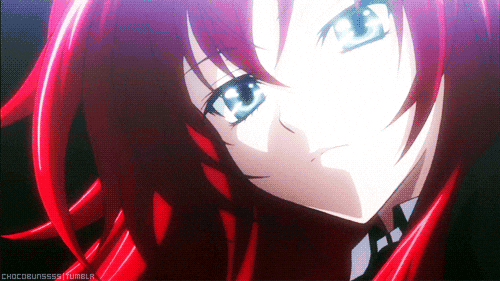 Cinder by Marissa Meyers
Cinder is unwanted. She is a stain on society. At least that is how people view Cyborgs. Cinder is a gifted mechanic and holds a weekly booth in New Beijing. This leads to her being hired by no other than the handsome Prince Kai. He asks her to help him repair an android that he jokes is a matter of security. Her plans get derailed when her youngest stepsister and only human friend becomes infected by a deadly disease. Blamed by her stepmother, she forced to volunteer for the plague research. Research that no one has survived. But what one scientist discovers is that Cinder is not an ordinary cyborg. In fact she is something others would kill for.
  At Earth's Core by Edgar Rice Burroughs
David Innes, a mining heir, finances the "iron mole" an excavating vehicle. It is designed by his friend Abner Perry. The two decide to test out Abner's experiment. The vehicle carves it way 500 miles into the Earth's surface and emerging into the hidden world of Pellucidar. This strange interior world is full of prehistoric creatures from all different geological eras. Pellucidar is dominated by a flying intelligent reptilian civilization called the Mahars. The Mahars use the stone-age humans as slaves. Innes and Perry must learn to survive this dangerous world. But can they out maneuver the Mahars along with their servants the Sagoth and learn the new customs of these interior humans?
Magical Kingdom For Sale by Terry Brooks
Ben Holiday still mourning the loss of his wife and unborn child seeks to escape his painful empty life. On a whim, he purchases a Magical Kingdom called Landover. His friend, Miles, thinks he has lost it and tries to talk him out of it, Ben is determine. If he doesn't do something he will lose himself to the grief. Little did he know that the brochure wasn't lying when it said magical. Now Ben is the king of a kingdom on the brink of ruin. Is he the king they have been searching for? Will he be able to save Landover and in turn save himself?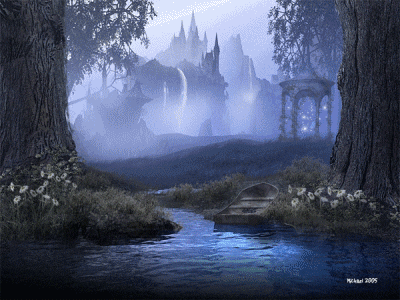 Theodosia and the Serpent of Chaos
Theodosia spends most of her time in the Museum of Legends and Antiquities in London where her parents archaeological finds are put on display. But what people can't see is that these artifacts are covered in curses. But Theodosia can. She uses ancient Egyptian magic to dispel these curses and protect the museum all the while keeping her parents in the dark. Things turn dire when her mother brings back an amulet called the Heart of Egypt. Inscribed on this artifact is a curse so vile that it threatens to destroy the entire British Empire. Is Theodosia's magic strong enough to stop the rising chaos from destroying her home?
If you haven't read these books, I definitely recommend them. What are your top ten favorite Science-Fiction and Fantasy books. Any recommendations?
Until next time.